Berkeley Mills
Kitchen and Bath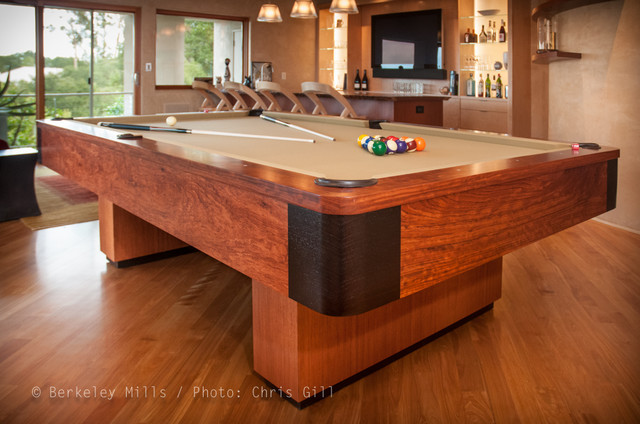 Bar and Pool Table, Los Gatos CA.
Bubinga Pool Table, with Wenge corners Brazilian Slate and worsted
wool fabric
from Belgium. The pool table can be built in Cherry FSC® Certified, walnut, Maple and Teak, But as always you my choose any wood you like but it might cost a bit more.