Richard Mersiovsky, A.I.A.
Architects & Designers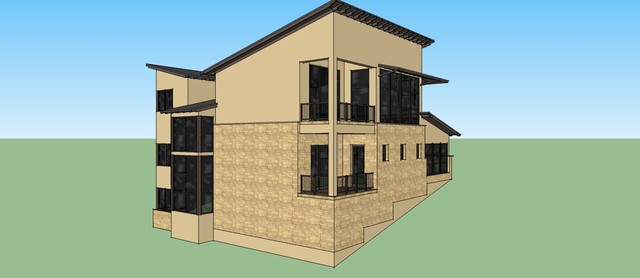 Modern house in Lago Vista
3D model made in "sketchup" A modern courtyard house designed for a sloped site. The house features separate carport/guest house juxtaposed to main house to create courtyard entry. The two "wings" of the house are separated by the entry stairway. Roofs are designed for rain water collection.