Bonterra Build | Design
General Contractors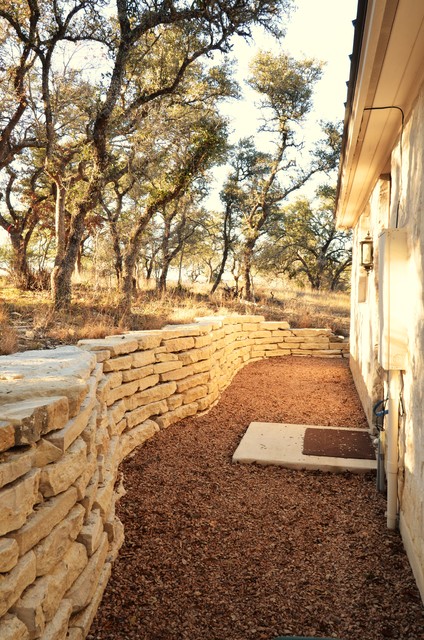 Fredericksburg Cottage
Wall made from stone found
in ground
during installation of septic tanks.
What Houzz contributors are saying:

The
retaining wall
is made of stones found onsite while digging holes for the septic tanks. "When you dig around here, you never know what you're going to find," Pitner says. They hit upon these perfect layers of rock. "When they came out of the ground, they were dark gray and ugly; we stacked them and wondered what to do with them," he says. During the time they mulled it over, several rainstorms hit, and the rock lightened to a beautiful color. They decided to use it for the wall. "You couldn't shop for anything better than these stones," he says.
What Houzzers are commenting on: