CMR Interiors & Design Consultations Inc.
Interior Designers & Decorators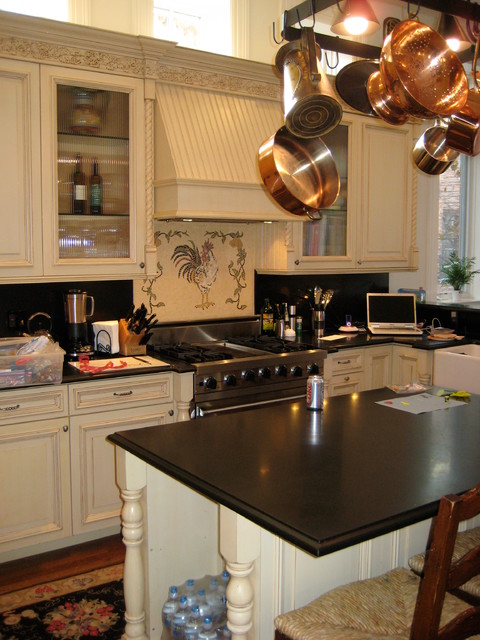 BEFORE: Burling Street Home
BEFORE:
Pic of my clients kitchen before she asked for it to be renovated. As you can see I took down the beadboard, carved moldings, flemish details and had simple chamfered pieces put up and beefed up the island. She also wanted drawers on the end. To me another panel was better looking but not functional for the client. We also took out the faucet, kept the sink, took out all the stone including the dark black backsplash, and definitely ripped out the rooster mosaic and potrack. Also put new glass in side cabinets to update the look to something more classic. They kept their appliances.