Architecture Is Fun, Inc.
Architects & Designers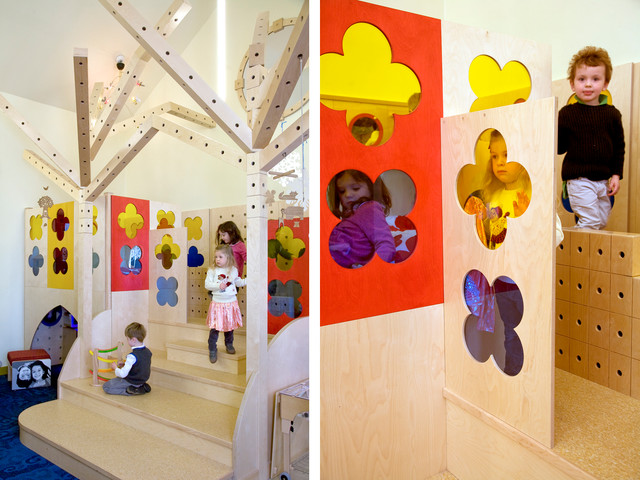 009_StChrys.jpg
Children's loft playspace and verticality of a cathedral of tinkertoy-like trees reinforce spatial and spiritual awareness, while creating canopied niches of exploration.
What Houzz contributors are saying:

Storage can be playful. Children have stuff, and all of this stuff needs a place to be stored. So designers and homeowners should think about the clutter all of this stuff can cause. A nice trick is to create play items that double up as storage: objects that can be moved about and rearranged to create different places and backdrops to frame activities. Maybe your child will end up being an architect or builder after having grown up in a room that she can manipulate. While purchasing items from the likes of Ikea and the Container Store will keep costs down, go ahead and have a mill worker make a few special pieces that are designed the way the children want.Ask the children what they really want. Go beyond painting the walls a pretty pink or beautiful blue. Go beyond the sports iconography and ballet bar. Talk with your children about what they'd like to do in the playroom and then design accordingly. Maybe just sit around in a circle on the floor with them and get to know what their dreams and desires are. It's certainly a good thing for any parent–child relationship.
What Houzzers are commenting on: