Modern Rustic Homes
Architects & Designers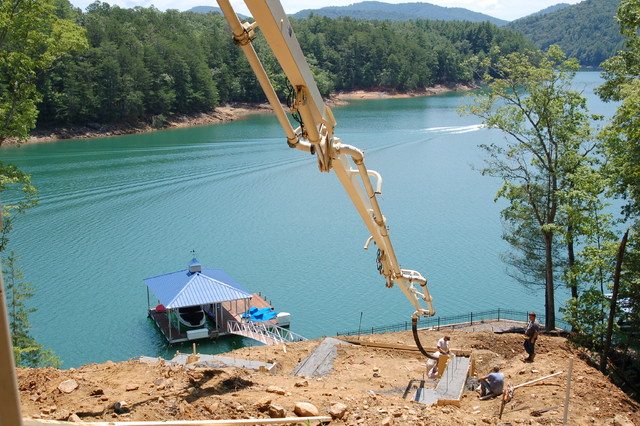 Lake Bluff Lodge (Under Construction)
Week Two – The Foundation & Footers

The Lake Bluff Lodge site offered challenges from both a design and construction prospective. With less than .4 acres of property, the actual buildable footprint was restricted by the lake front, adjacent property and the septic system setback requirements. Additionally, the change in elevation from the road to the lake was in excess of 40 feet, thus creating additional topology challenges.

What this yielded was a very small footprint from which we could design the house, orient the plan to capture views and accommodate the room adjacencies and lifestyle the clients requested. That said, we rose to the task and have provided our client with a spectacular home design that meets all the site requirements.