Alterstudio
Architects & Building Designers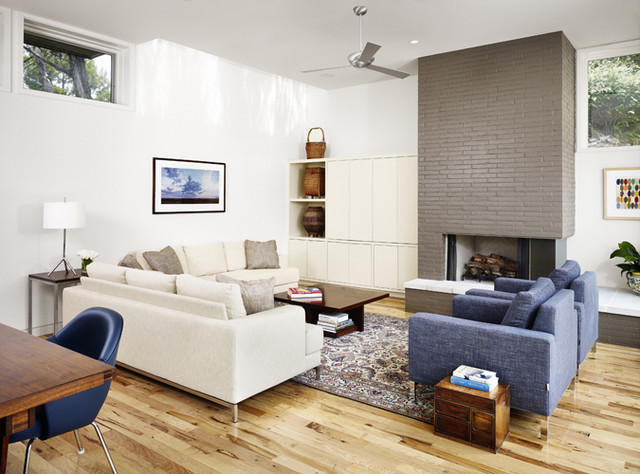 Alterstudio
This photo has 8 questions
What Houzz contributors are saying:

Mix modern upholstery (for him) with accessories that add warmth and character (for her), such as patterned rugs, baskets, and throw pillows with pops of color.

Should You Paint Your Brick?Think carefully before painting interior or exterior brick. Brick is chosen as a building material because of its durable and built-in color — of which there are more choices today. "Most brick was never intended to be painted," says Crocker. "Long-term, maintenance-free painted brick requires careful planning." According to the Brick Industry Association, if you paint your exterior brick, you should be repaint it every three to five years. The quality of your brick also should determine your choice. Brick that's chipping, deteriorating, molding or in overall poor condition is always a bad candidate for paint. Paint blocks the natural pores in the brick's surface, which can cause existing problems to become exaggerated over time. "When water seeps in through the mortar, it also seeps into the brick through the inside, and since the bulk of the surface area is blocked, the moisture cannot evaporate off," says Zumeta. Often this causes the paint to chip off.Also remember that removing paint from bricks is no easy process. Chemicals have to be used, and often the paint won't come completely off. If you don't like the look, you may be stuck with it.
What Houzzers are commenting on: