Bud Dietrich, AIA
Architects & Designers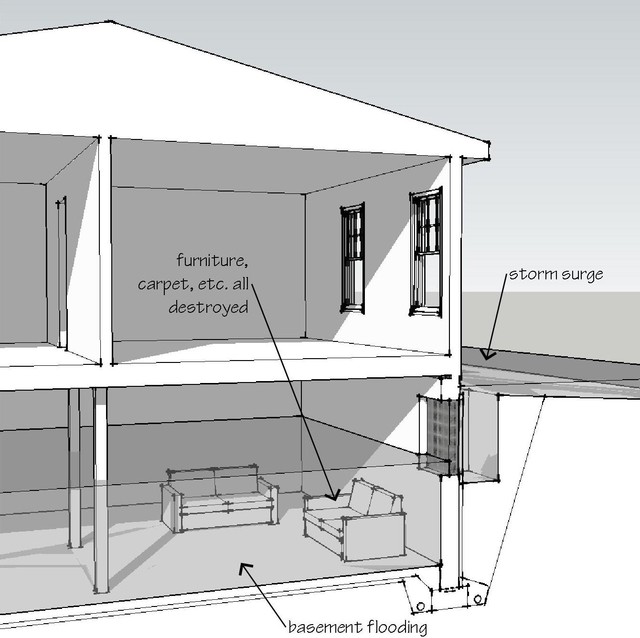 basement
Illustration by Bud Dietrich, AIA
What Houzz contributors are saying:

The storm surge has caused rivers to overflow and streets to flood. Unfortunately, there's not much that can be done until after the storm waters recede. This may take a few days. In the meantime be careful not to endanger yourself or cause more damage to your property by staying in your home if you don't have to.

Get rid of the water. As much as you'll want to get rid of the water immediately, you'll have to wait for all of the flood waters to recede outside before doing so. When they do, remove any water from your basement or crawl space to prevent further damage to the home's structure. You want to avoid putting any undue pressure on your foundation from groundwater.
What Houzzers are commenting on: