saidosdaconcha.blogspot.com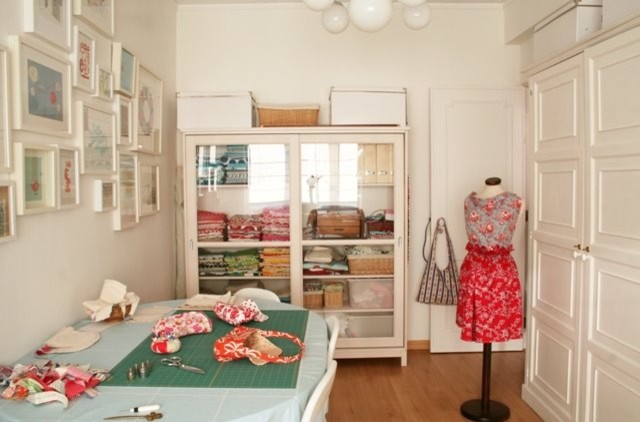 Saídos da Concha: Ontem :: Yesterday
About Constança Cabral Hello and welcome! I'm Constança but everyone calls me Concha. I'm a sewing enthusiast and I try to lead a simple, handmade life in Lisbon, Portugal. I hope you enjoy reading about my experiences and finds; I truly enjoy your company! constancaspc@gmail.com View my complete profile Reading Saídos da Concha® is a registered trademark Saídos da Concha® é uma marca registada all content ©2006-2009 Constança Cabral search Saídos da Concha as seen on... Labels chitas (23) crafts (196) ego (19) food (19) mail (8) travel (37) ArchiveS Followers 01 August 2009 Posted by Concha 5 comments: I love it honey..I love white walls - you can decorate with your colourful belongings then! pleased to meet you through 'Happy's Homestyle decoration' Love Happy xx Lorraine said... Looks beautiful ! I love the white framed art work on the walls , are they fabric or prints ? Concha said... Most of them are prints I've bought online. Thank you for your comments! :) Celia said... Lovely room! Paula F M said... :D Tão bonito! Arrumado, branco, cosy! :) Mesmo inspirador para trabalhos lindos que fazes! Bjinhos * Subscribe to: Post Comments (Atom) MY ETSY SHOP Me elsewhere Family & Friends Artsy & Crafty Inspiration Shopping
This photo has 2 questions
What Houzz contributors are saying:

The best way to make a happy room is to make a room that is specifically designed to do something that makes you happy. Here we have a sewing room. If you like reading then your happy room would be a library. What's your happy room?

Dress forms, or "dressmaker's dummy" as they are sometimes called, are still used today by those who enjoy sewing and fashion.

If your game is sewing, your creative space will look very different from someone who enjoys working with other media. Shelving for fabric storage will be a must, as will a large, flat surface for measuring and cutting.
What Houzzers are commenting on: