Beverly Vosko Interiors and Remodeling
Interior Designers & Decorators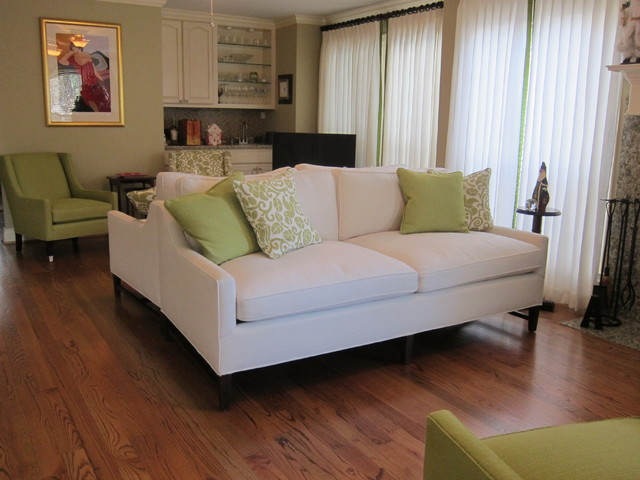 Trends in Interior Design in 2013
Trends in Homes in 2013
I have been an Interior Designer for over 25 years, and in the beginning of every year, my clients always ask me "what is trendy this year?." My first reaction is that they should do what THEY love in their homes and not worry about trends, but realistically everyone wants their home to look "in style", so knowing and keeping up with today's trends is very useful if not essential.
So what is trendy in 2013? Today people want their homes to be clean, simple and sparsely furnished. Negative space is in… and clutter is totally out. First and foremost, homes need to be open and spacious; they need to exude an aura of comfort and well being and make people feel welcome. People want their homes to be a haven of refuge that shield them from the outside world.
Today people love texture rather than lots of color; monochromatic color schemes with lots of texture is "in". Everywhere you look in a home, everything is white…. white… white; white walls, white trim, white upholstery and even white cabinetry which exudes a clean, pure yet comfortable feeling.. And everything that is not white is gray…Gray is the new black - especially a
soft light
blue grey… which is soothing and restful and makes people want to sit down and relax. For awhile color was "out" altogether, but today some color is back and people are complementing their monochromatic color schemes with punches of color. The pantone color for 2013 is emerald green and greens of all shades are soothing, restful, calming and natural and look fabulous juxtaposed against a white background. So the trend is to upholster your large soft furnishings in white or grey and add green pillows, green accents and maybe even green chairs to create the "punch". Below is a photo of a family room in the heights that I just finished with exactly this color scheme. It is clean looking yet fresh and welcoming.
And to contrast with the all this white and light gray, all the floors are now dark wood. Years ago, people ripped out the wall to wall carpet in their downstairs areas, their living rooms, dining rooms and family rooms and replaced it with wood flooring. Now wall to wall carpet is being touted as a harbinger for mold and bacteria and is considered "bad" for sick people, elderly people, babies and people with allergies. So people are ripping out the carpet in the rest of their home and replacing that carpet with wood floors and then sometimes adding lovely
textured rugs
to soften that look. What do you think? Let me know via emailing or calling Beverly Vosko Interiors at beverlyvosko@gmail.com or 713 464-0055
What Houzzers are commenting on: