Melander Architects, Inc.
Architects & Designers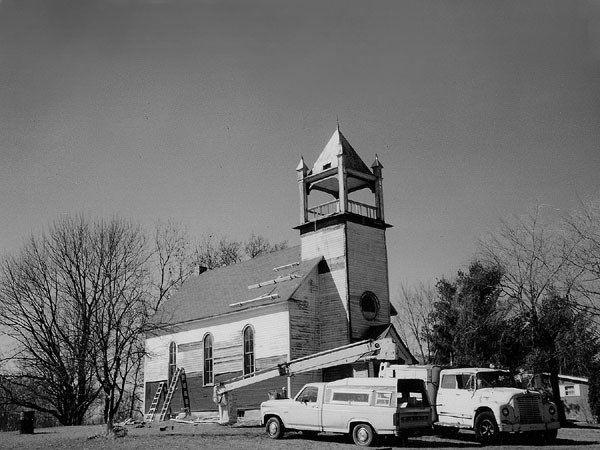 The Church Residence
Construction Progress, viewed from Exterior
Photography by Matthew Millman
URL

Style

Industrial

Location

Minneapolis
What Houzz contributors are saying:

BEFORE: Despite its stunning original architecture, the structure was in bad shape. The roof had to be replaced almost immediately, costing Melander about $15,000. Although the original roofing was made with cedar shake, the current fire code prohibited this, so Melander chose classic green asphalt shingles. Unfortunately, much of the clapboard siding had rotted away too. Melander took off several intact pieces and had new ones custom milled to match the originals for a total of $12,000. Structural repair for the bell tower came to about $8,000.

2. Northern Wisconsin. Architect Kurt Melander knew a diamond in the rough when he saw one, or in this case an architectural gem in a meadow. Built in 1898, this church had not been used since the 1980s, and he scooped up the dilapidated building for $25,000.
What Houzzers are commenting on: