mybedlinen
Bedding and Bath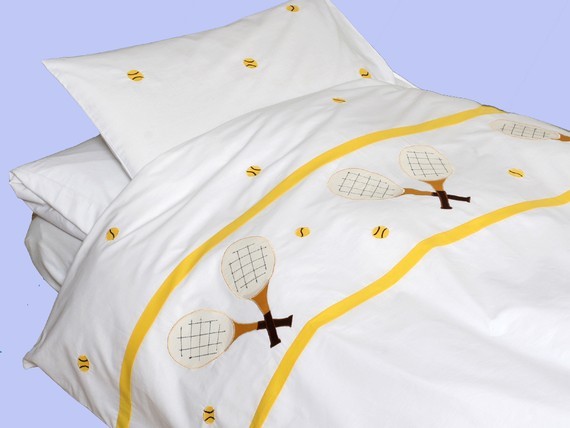 boy's twin bedding
What would a tennis fan-boy or girl-love to have most?
A tennis bedding set!!!
With 3 pairs of appliqued and embroidered tennis rackets and balls,in yellow,tan and black.The pillow is adorned with scattered tennis balls.
The
duvet cover
and pillow case are white in front and back.
The fabric is 100% cotton, and the appliques are made of high quality cotton and will not bleed.The embroidery viscose or high shine polyester threads are vibrant and add a glow that no other thread can achieve.