WorkSpaces Inc.
Furniture and Accessories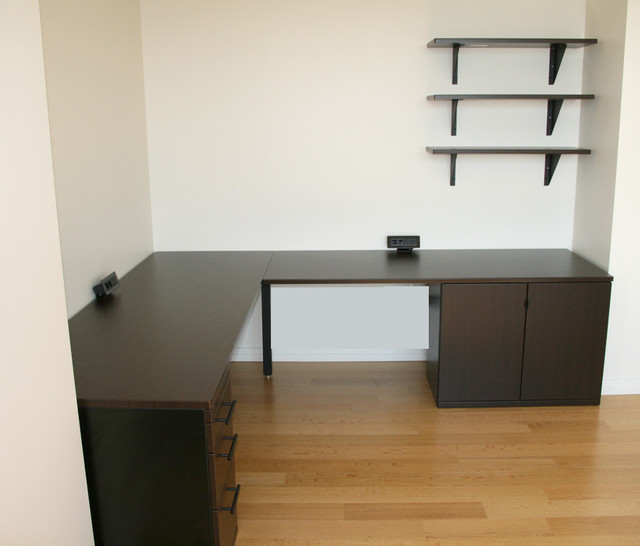 Cowell Home Office Photo 1
Photo 1: WorkSpaces Inc.
Microsoft home office client works on 21st floor condo with sweeping views of Puget Sound. Client needed a desk to fill a nook in open area next to living room. Tops were sized in depth and length to fit the space. Cabinets were made to order to compliment the knee well desired. Power/data outlets are visible on the top of the desk for plug and go laptop use. Legs are square black legs made locally by WorkSpaces as are the shelf wall mounted triangular braces. Good example of L shaped workspace design.