Livengood Construction
General Contractors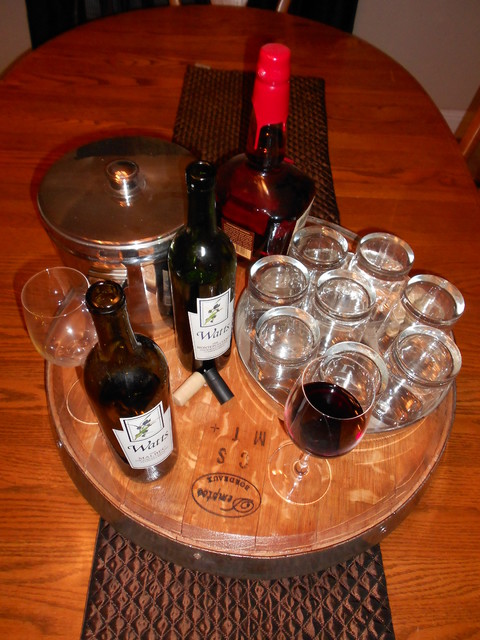 Cellars Racking & Accessories
No bar,
wine cellar
or mancave is complete without one of our Lazy Susans! Made from recycled wine barrels. I use high end bearings and seat so this beauty will keep spinning drinks for years to come! At almost 24" across, this girl could also be used for decorating cakes or spinning your toddlers!
After the barrels have sacrificed themselves making that nectar of the gods at a California Winery, I roll them across the parking lot to my
woodshop
where I make my creations, after reading the grains and sharpening the blades, I then breathe life into them once again!
*Please note: Currently due to a barrel shortage in our region and the abundant wine grape crop last year, we can only gurantee our lazy Susans that do not have a coopers mark. I will remove this message when others with the coopers marks are again available.
Hand made from recycled American and
French Oak
wine barrels.
Finished with a clear resin to protect it's beauty and allow
easy clean
up.
(*disclaimer: not a childs toy and is intended for adults).