Shoshana Gosselin
Interior Designers & Decorators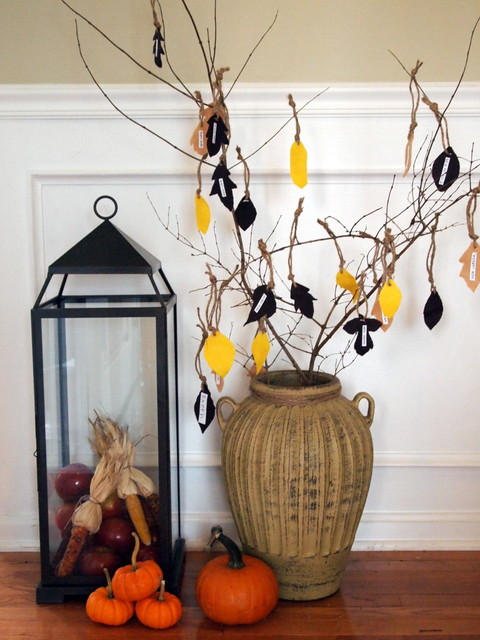 DIY Dream Tree
Bring creative beauty and luck into your home in a fun inexpensive way.
What Houzz contributors are saying:

Make a Dream Tree for yourself, have your family help, or give one as a gift for someone special.

9. Hang your wishes and gratitudes on a heartfelt arrangement of branches and leaves. This clever DIY project makes giving thanks an important activity that's not reserved for just a single day.See the full ideabook: DIY: Create a Dream Tree for Fall

They are beautiful, and although I always intended to make one with my children for Thanksgiving, I never did — usually because I'd think about it in July and forget it until Thanksgiving morning when I was bustling around getting dinner on the table. This year I thought it would be fun to do with my 10-year-old daughter, Eden. I decided we would create the tree and label a few of the leaves ourselves. Then we would have a stack of extras with a gold Sharpie for the rest of the family to add in the weeks leading up to Thanksgiving, as well as some for our guests on Thanksgiving Day. And this year I wasn't leaving it to the last minute, so I invited Eden to help me several weeks ago. Without even pretending to consider it, she politely declined, saying, "No thanks, Mama. I'd rather not." Rats.
What Houzzers are commenting on: