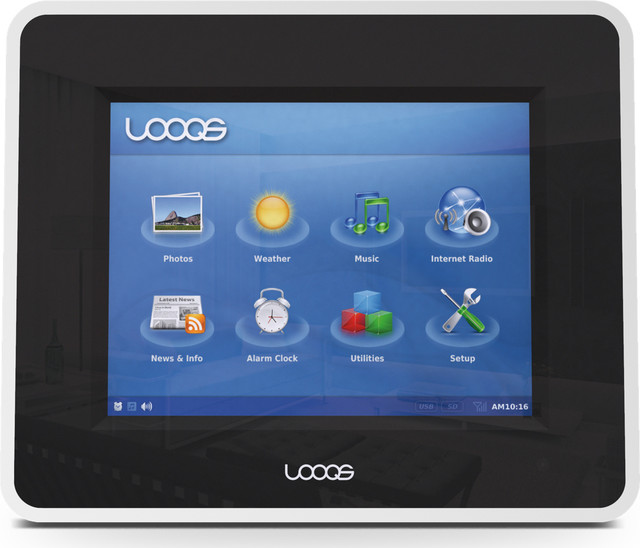 What Houzz contributors are saying:

Digital picture frames, which look like frames for printed photos but let you display a slide show of digital pictures, have been around for years. The better ones cost between $100 and $200. What's new in this category is the ability to download pictures from social sites, which makes a lot of sense — that's where the sharing of family photos takes place.A few of these products support downloading from Facebook. But that's a problem. Facebook modifies pictures that people upload to a lower-quality version that takes up less space on their servers. This is true even if you upload using Facebook's "high quality" setting. A better place to socially share high-quality photos online is Google+ or Flickr, which do not reduce the quality of pictures uploaded. One dedicated photo frame that supports both these networks is the MeeFrame, from Looqs. MeeFrame lets you download pictures directly into the frame from Flickr and Picasa. (All pictures posted on the Google+ social network are also posted on the Picasa service.)The MeeFrame gives you a high-quality 8-inch framed touch screen. In addition to the social networks mentioned, it can also
display pictures
emailed to a dedicated email address or added to a memory card. The company also provides a cloud service for sharing photos. The frame connects to the Internet via Wi-Fi and can also play streaming Internet radio, act as an alarm clock, display the news and weather, and do other neat tricks.
What Houzzers are commenting on: