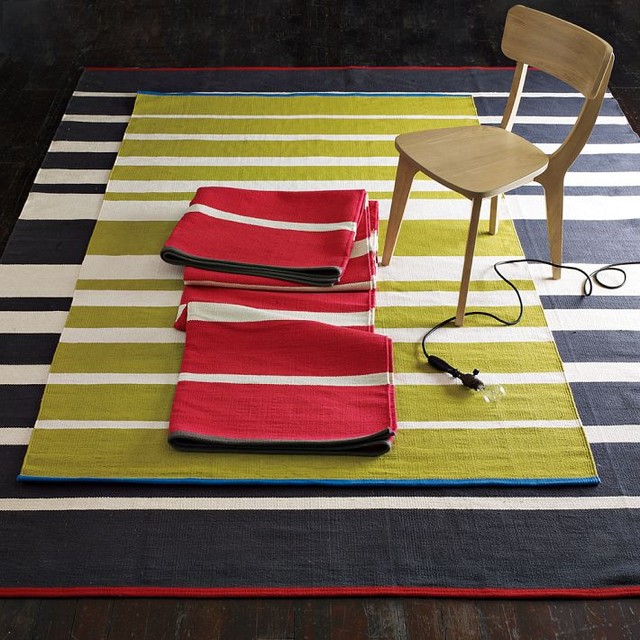 What Houzz contributors are saying:

Classic stripes in three different colors with an accent trim? I'm sold.

Before making a purchase, be sure to ask about the return policy. Some shops will allow you to bring home art, rugs and other items to test out (usually with a refundable deposit), while others have a no-refund policy. You won't know unless you ask. And always save your original receipt and any documentation that came with your product — not only are they needed to process a return, but they can be helpful if you end up selling your purchase later.9. Learn to love it. Sometimes it's the thing that is a little "wrong" that ends up being the most memorable, taking a room from so-so to uniquely wonderful. Keep your sense of humor and use your mistakes as conversation starters rather than trying to hide them. Besides, over time you may grow to love that punchy color or unusual object.15 Love Notes to Oddities of the HomeTell us: Have you ever had buyer's remorse? How did you
handle
it?
What Houzzers are commenting on:
Gradiated-Stripe Cotton Rug