ORBbaldai by Rimas Ražinskas
Furniture and Accessories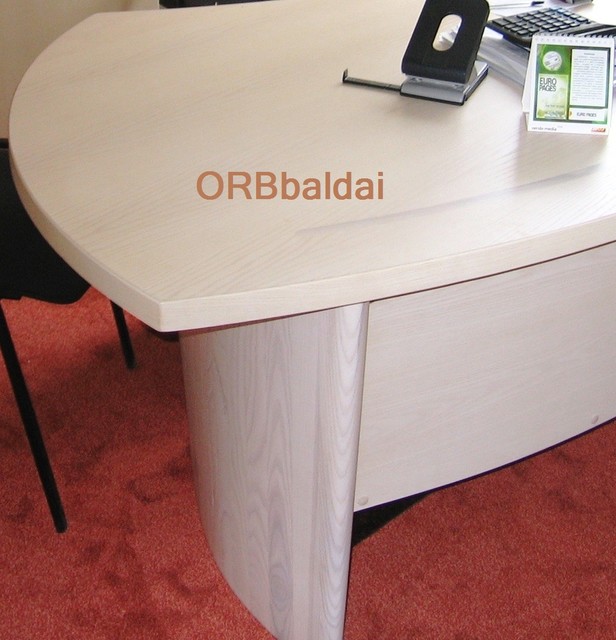 Home offices & furniture for offices
"ORBbaldai" ("ORBFurniture") was founded in 1994, and in our years of business, we have made it our priority to offer the most well crafted, yet affordable
home furniture
.
Work smarter, live better with great computer furniture from- "ORBBaldai" Furniture. You'll can order computer desks, file cabinets, storages, bookcases,
filing cabinets
made of wood and much more for yours offices. Office funiture in various shapes and materials: solid wood, MDF panels, laminated wood veneers panels or those covered with natural wood fiber. Uses finishing materials from the best Austrian, German and Italian, firms and therefore, it is capable of producing high quality drawers, hinge systems, drawer systems, organization for office.
Our company can design and produce both modern style and traditional classical-style furniture. The enterprise manufactures furniture on customized orders, which makes our products unique and meticulous possible and accurately meet customer desires.
Traditional design furniture elegance and character sophisticated constructed of solids and veneers, design details include wood moldings,
fluted pilasters
and wood over decors.
Aside from our exceptional selection of home office furniture for homes, we also offer living room furniture, bathroom furnishings, bedroom furniture, stairs, doors and more for your home. "ORB Baldai" are improving manufacturing technologies constantly. We brought together highly skilled professionals of furniture manufacturing and this allows the company to produce sophisticated and high-quality products of different styles and materials for domestic and foreign markets.
We are committed to all of our customers, providing a personal service from the initial meeting, to the design stages, through to the final delivery of your furniture. "ORB Baldai" are also committed to providing meticulous attention to detail throughout all stages of design, manufacture and delivery.
Everything depends only on your wishes!