dallmina
Kitchen & Bath Designers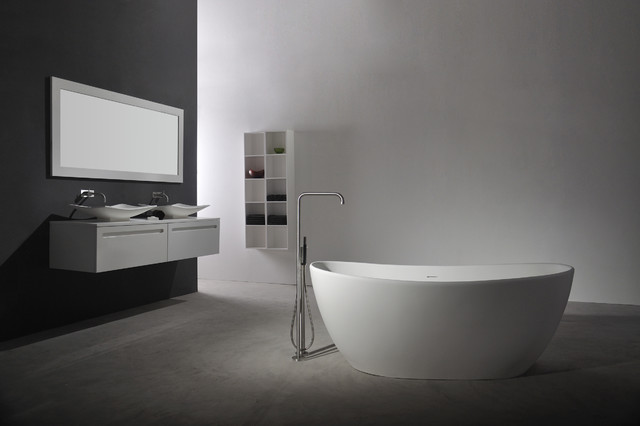 Solid surface products
dallmina solid surfaces by ideavit
Solid Surfaces is a material composed by a mixture of natural minerals ( mostly derived from bauxite) and polyacrylic/
polyester
resins.
It is an homogeneous and compact material with high technical and aesthetical performances :
Resistant
Non-porous ( 100% water-proof )
Hygienic and
non-toxic
Easy to clean and to maintain
Restorable
This composite material can be cast in different shapes and sizes according to a procedure that can be compared to injection moulding. It allows an increment of thickness and a continuous surface.
The absence of perceptive junctions avoid the deposit of bacteria and dirt . The surface is very soft and pleasant to the touch.
Thanks to its uniformity in all its thickness it can be easily restored, in case of damage, with sponges and abrasive cleaners.
For maintenance it is sufficient to clean the surface with gel or abrasive detergent to remove stain and dirt and to rince well with a light abrasive sponge. It is recommended not to use aggressive chemical products as acetone and strong acids and basics.
Solid Surfaces is the ideal material to create bathroom fixtures (
washbasins
, bathtubs,shower-trays, accessories ) kitchen work-tops and sinks, furnishing products for interior design.
Its is suggested and used for many purposes :
In the Health sector ( SPA , Hospitals )
In Hotels
In residential for bathrooms and interior design
and offers a variety of solutions also for customized requests .
What Houzzers are commenting on:

shapes and forms with out joins, freestanding washbasins from 160$