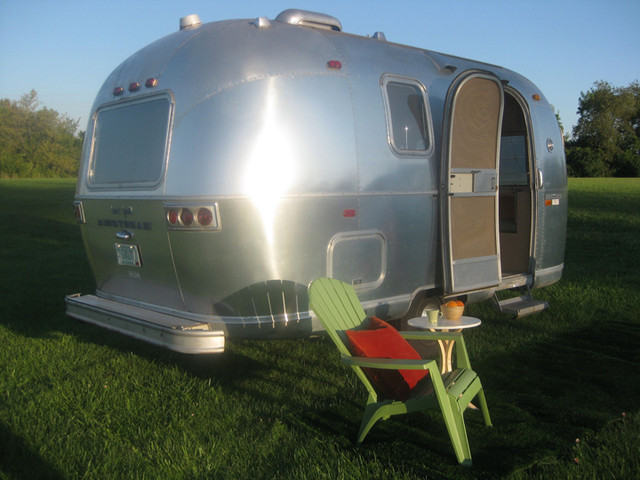 Houzz Photo
What Houzz contributors are saying:

The
Airstream
's exterior was the only portion the couple needed help with. The aluminum siding had been treated with a clear coat commonly used on Airstreams in the 1960s and '70s. Although it protected the aluminum, the clear coating had started to decay and peel. The Carmans had a professional remove the coating and buff the exterior to a polished shine, which took about $2,000 of their budget. They keep the Airstream in covered storage during the winter to protect the aluminum, but they can always can have it repolished to remove stains or rust.Do you have an Airstream? Please share your best photo below!More: Haul These Fab Airstream Styles Home

If your backyard is large enough, park a vintage Airstream
trailer
there and make it your guest quarters. It would be the ultimate in chic and cozy accommodations, and you'd get to keep your house to yourself.

The 3-D printer can be preordered on Houzz, and begins rolling out nationwide today. Efficiently scaled at about the size of a small Airstream trailer, the printer can be stored in any cool, dry, well-ventilated space.Note: This photo is not of a 3-D printer; it's of an actual Airstream trailer.
What Houzzers are commenting on: