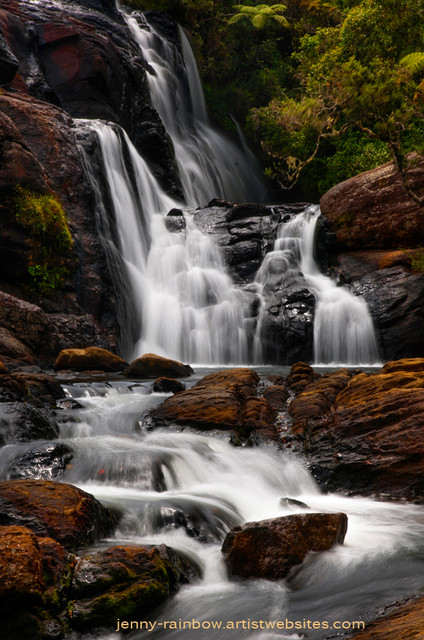 What Houzzers are commenting on:
Bakers Fall IV. Horton Plains National Park. Sri Lanka
To purchase this art work, hit the button "Visit Store" under the featured picture, it will take you directly to this work on my site.
______________________________
In Feng Shui, water is related to money. Images of waterfalls can helps us connect with the never-ending flow of universal abundance.
Waterfalls or fountains, and their image in the form of paintings or photographs, are an abundant flow of wealth and good fortune. Moving water is an essential element of feng shui.
Fountains and waterfalls are very popular in feng shui because they bring the energy of water, and water is an ancient symbol of feng shui wealth and
prosperity
.
Location of your feng shui
fountain
or waterfall is determined by the energy map of Feng Shui, the interaction of five elements of feng shui.
It is not recommended to place a fountain in a southerly direction, as in Feng Shui - a zone of your fame and reputation, which is an element - fire. You can not post waterfalls or fountains in the bedroom, no matter in what direction to Feng Shui it is located, the elements of water can bring the energy of anxiety in the bedroom.
In Feng Shui, water is related to money. Photos, pictures of waterfalls can help us connect with an endless stream of universal abundance. In particular, water has a strong influence on the money. If the symbols of water placed in the right direction then it can bring success and profits.
In order to attract the flow of money in the house or place of business feng shui waterfall in the corners of the corridor or hallway that leads to your home or office.
In this case, you can see the symbol of abundance, each time you enter or leave the house or come to work. Always place a picture of a waterfall at home or at work, but never outside.
Product Specifications
Sold By

Category

Style