Laara Copley-Smith Garden & Landscape Design
Landscape Architects & Designers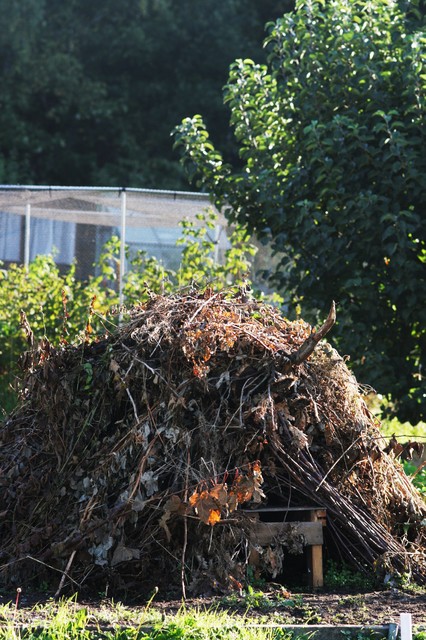 The Kitchen Garden
The
Vegetable
Garden: Each year on the community allotment site Paddy builds a bonfire of debris, plant material not for the compost heap. Each year it is set alight on Bonfire night with Paddy as the `fire-keeper`
What Houzz contributors are saying:

Gardeners embrace allotment gardening as an opportunity to grow their own produce, but there's more than vegetables to be gleaned from the plot. An annual bonfire is held to burn all diseased plant matter. Local residents attend, many of whom have worked the plot for decades. Life stories and years of gardening knowledge bring neighbors of diverse ages, backgrounds and personalities together. And while Copley-Smith notes that socializing can be a
component
of allotment gardening, you can choose your own experience, she emphasizes: "One can potter and do your own thing, or you can engage with others in conversation."
What Houzzers are commenting on: