Interior Art
Artists and Artisans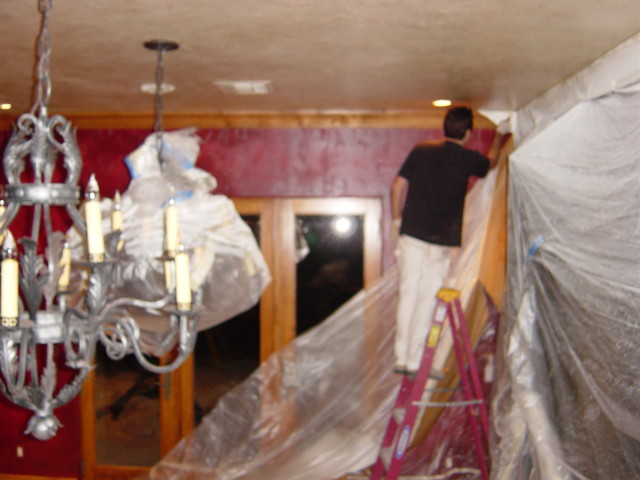 Dining Rooms
Dining Room - Red Wall Glaze, light travertine toned crackled ceiling to look like leather
Las Vegas, NV

Interior Designer, Adel Forsythe of Texas

This is one of my all-time favorite finishes in one of my favorite all-time custom homes. The wall plaster was first textured with a cool artistic eclectic pattern as a very rich backdrop to the red glazing and the art. Who would have thought you could hang Fortuni wall sconses over this sexy finish??? On the ceiling, we choose to create a subtle yet rich crackle over a similar not-so-heavy texture. This was a nice leathery balance to the wealth of color in the stone flooring, the balance of wood, the strength of the furniture, including the stunning 18' wood slab table all in one piece from Chile AND the two bronze chandeliers. Gorgeous. I love my job!

Please visit our project files for a glimpse into the world of what paint can do to transform a space. Find us at Jacqueline Coburn's Interior Art & peek through our award-winning specialty finishes & artwork in the form of faux, wall glaze, Trompe L'oeil, wood & furniture finishes, Venetian Plasters, painted ceilings & floors that are stunning; and so much more! We hope to inspire you!