Broadhouse Design Inc.
Home Stagers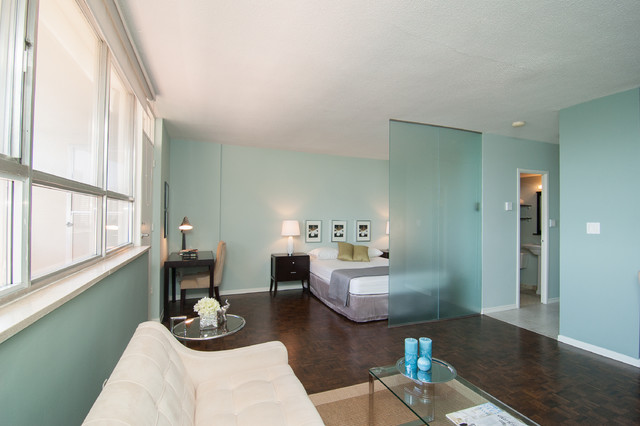 430sq ft in Jarvis & Wellesley
As we begun to work on a floor plan, we noticed an empty space right by the door. It didn't encroach in the bedroom and it didn't stop the door from opening and closing properly. Why not create a little
office nook
? Show potential buyers that the laptop can have it's own dedicated spot and not clutter up other surfaces.