Decor Tout de Suite
Architects & Designers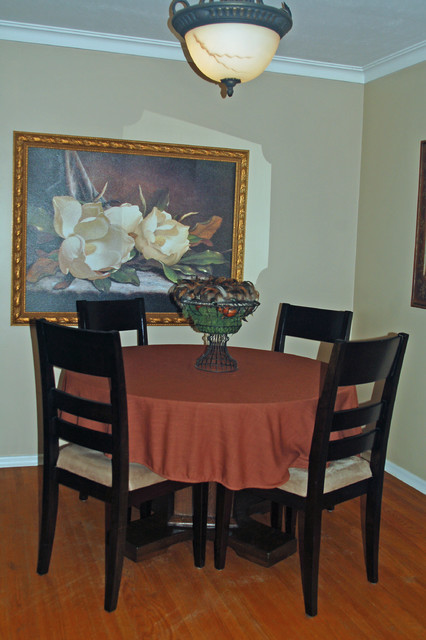 Wozniak canine friendly
This 3
bedroom bungalow
needed to be redone with the utmost respect for the many dogs that are fostered within its walls, preparing to transition to new homes.
With that in mind, most of the pieces for sitting in the Living room area, were chosen because of their solid wood decorative frames. The homeowner has the option now and in the future to take the covers off for cleaning or changing, with no unnecessary reupholstering costs.
All window
coverings were purchased readymade.
The homeowner agreed with the stance of recycling, re-using and
upcycling
where possible. Light fixtures, lamps, end tables, and all the sitting furniture were sourced in that manner.
About to start the 1960s kitchen, and hoping to score a recycled stone counter top to offset the teak-coloured kitchen cabinets; as well, the new colours for the Dining and Living room walls along with the kitchen and front entrance. Will update the description and
download
the images accordingly.