www.LUXURYSTYLE.es
General Contractors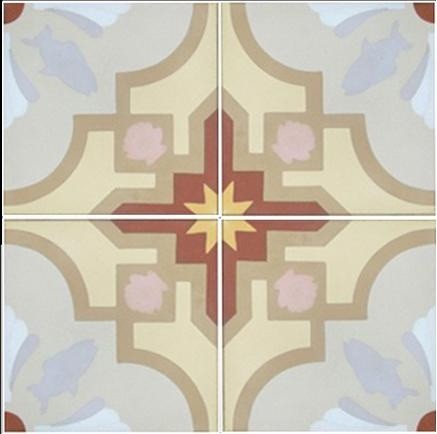 ANTIQUET TILE, ANTIQUET TILE, ANTIQUET TILE, ANTIQUE TILE by www.LUXURY STYLE.ES
www.LUXURY STYLE.ES
Very finely and elegant tiles. These tiles are hand-made reproduction of cement patterned tiles, reproduction of tiles is perfect solution if you are looking antique look in new. By the way we can make (for free) patina for more authentic look, if you wish.
UMBERTO ECO IN 1988 said - "WHEN ORIGINALS NO LONGER EXIST, THE LAST COPY IS THE ORIGINAL"

Size: 20x20 cm (8" x 8")
Price: 5 USD/ tile (MINIMUM ORDER 250 TILES)

WWW.LUXURYSTYLE.ES
info@luxurystyle.es




WE OFFER TOO: OLD TERRACOTTA TILE, OLD TERRACOTTA ROOF TILE, OLD TERRACOTTA POTS, OLD TERRACOTTA FLOOR TILE, SPANISH TERRACOTTA, FRENCH TERRACOTTA, ITALIAN TERRACOTTA, MEDITERRANEAN STYLE, TRADITIONAL STYLE, OLD BRICK, BRICK FLOOR, BRICK TILE, OLD TILE, PATTERNED TILE, ENCAUSTIC TILE, VICTORIAN TILE, OLD SPANISH STYLE TILE, SPANISH STYLE ANTIQUE TILE, SPANISH STYLE DESIGN TILE, SPANISH STYLE FLOOR TILES, OLD MARBLE SINK, ANTIQUE MARBLE SINKS, LUXURY MARBLE SINK, ITALIAN CARRARA MARBLE SINK, MARBLE TUB, OLD MARBLE TUB, STONE, COBLESTONES, OLD COBLESTONES, STONE FOR GARDEN, STONE POTS, WOODEN FLOOR, OLD WOODEN PLANK FLOOR, OAK WOODEN PARQUET FLOOR, OAK FLOORS, OLD OAK FLOORS,....

What Houzzers are commenting on: