Janet Paik
Photographers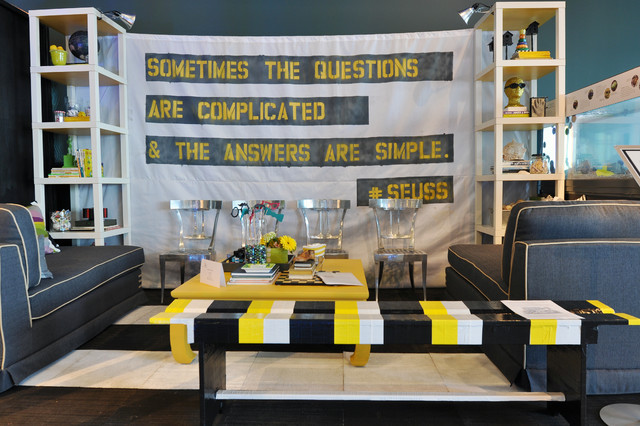 Sense of Wonder by Cece Kaufman Interiors
Photo: Janet Paik © 2013 Houzz
What Houzz contributors are saying:

"Sense of Wonder"Design team: Cece Kaufman InteriorsThis lounge was designed to evoke the same sense of childlike wonder that the Exploratorium brings out in visitors. A duct-tape-covered bench is a tribute to the museum's much-loved Tinkering Studio, while other elements recall previous
baseball
and poker exhibits.

Duct tape. It's amazing how much one can do with this strong tape; my personal favorite is this bench created by Cece Kaufman Interiors.

Wrap your furniture in duct tape. A cool and very inexpensive way to take dormitory quality furniture to modern art status is with duct tape. Give a bench bold stripes, a table some Mondrian-esque blocks or a plastic chair the good old fashioned silver duct tape treatment. Are you showing off some tape stripes around the house? If so, please share with us in the Comments section.
What Houzzers are commenting on: