Park City Designer
Design-Build Firms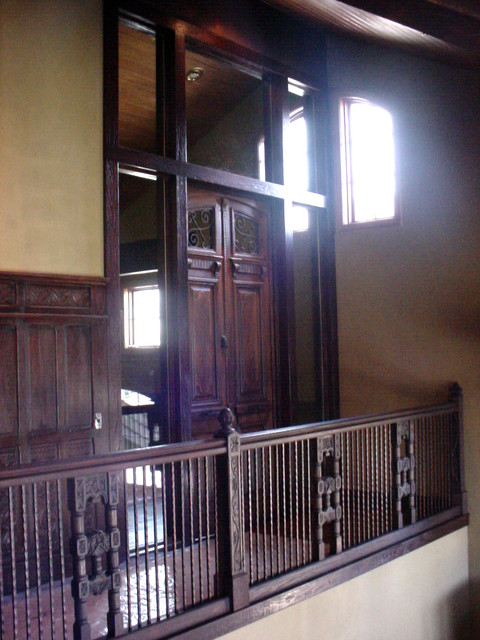 Park City high-end residential retro fitting & designing withn Parisan Antiques
This project was a
spiritual
experience: By taking "The Masters" work, then discovering key elements of craftsmanship, reapplied to a conventional home was done with respect & reverence of the work they had invested centuries ago. It was an honor to work with these outstand pieces and something I am so very proud of!
Design/Concept: Marry Mountain Classic with 1700cc Parisian Antique balustrade & wainscot. Antique storefronts & doors converted to a spectacular grand entry, as well as wonderful office, bedroom, game room & wine cellar doorways. A
carved panel
with replicated surround created the stellar mantel.
The immense door surrounds and wainscot were retrofitted perfectly. The reapplication of a 250-year antique balustrade re created to conventional building code is truly worthy craftsmanship.
The incredible style is established by fusing rustic strength & girth with classic lines, unified by antique walnut finishes. .
URL

Location

Salt Lake City