Le jardinet
Landscape Architects & Designers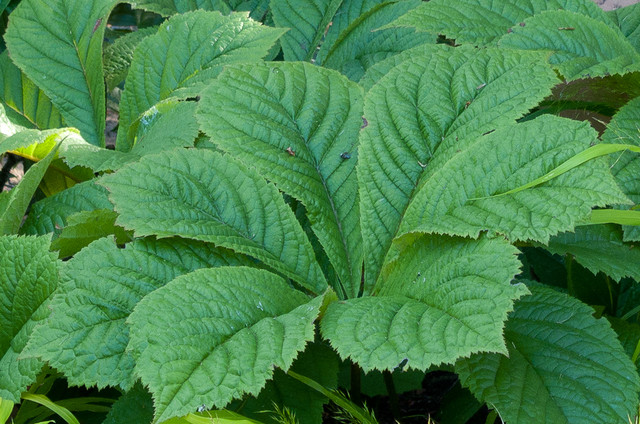 Great Plant Combinations
Gorgeous, oversized crinkly leaves of Rodgersia pinnata
Photo credit; Le jardinet
What Houzz contributors are saying:

How to Get the Look1. Start with a showstopper.Rodger's flower (Rodgersia pinnata) has bold, crinkly leaves that measure over 12 inches across, creating a spectacular backdrop for the dramatic plumes of creamy
pink flowers
that appear in midsummer. In early fall the foliage turns a reddish bronze.The foliage of this perennial feels rough to the touch, with stiff bristles along its stem, making it unpalatable to deer. While making a perfect understory to taller trees and shrubs, its upright habit allows for companion planting at the base.USDA zones: 5 to 9 (find your zone) Water requirement: Constantly moist soilLight requirement: Partial shadeMature size: 3 to 4 feet tall, and wide with 3-foot flower spikesWhen to plant: In spring or fall

Boldly introduce texture. Humans have an innate response to texture; the best gardens gently exploit and reinforce this. With its large, quilted leaves, this Rodgersia pinnata (zones 5 to 7) does just that. Each leaf has six to nine leaflets, each of which can reach 8 inches in length. Surround this plant with smaller-leaved plants along a woodland garden path, and you will have a dramatic vignette.
What Houzzers are commenting on: