Interior Art
Artists and Artisans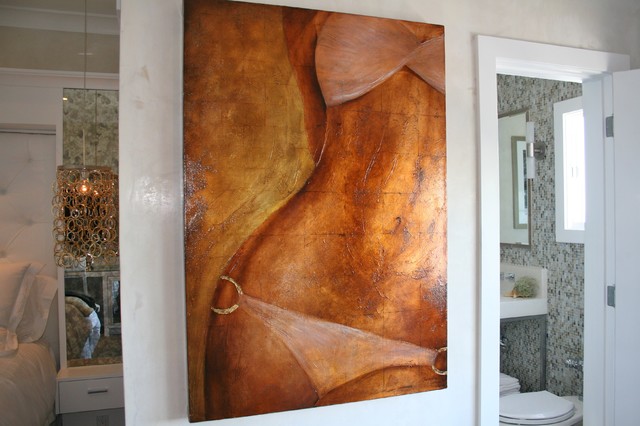 Fine Art Commissions
Original, The Key by Jacqueline Coburn
Specialty Commissions & Giclee
Commissioned
by L Space Ladies Swimwear. An artistic respresentation of what it is to be feminine. Bringing the art of high-end swimwear design to the fine artistic expression of the beauty of the female form together.
I paint landscapes, figurative and
still life
by private commission. I have a broad range of painting style from realism to impressionistic to abstract & sensual art. I love to paint children. There is a timeless dreaminess I like to capture in their moments of curiosity. Because children, florals & landscapes are such natural creations, the light that can be viewed from either can be transportive, peaceful and kind.
I paint florals because I love them. When I'm not painting figurative (people), the roses bring me levity, joy and wonderment. I get lost in the petals, the flowers are all in relationship with each other in a bouquet. By the time the painting is complete, the flowers have become like old friends.
I paint bouquets that have sat in on special occasions such as weddings, anniversaries, birthdays, graduations, birthing rooms, even death of a loved one. The roses tell a story of the day. They share the energy of the situation they sat in on. They share the energy of the love,
nostalgia
, celebration. Throughout the special event, each petal records the laughter, relationships joy and love felt in the room. Then I bring them to my studio and get started with my paintbrushes to translate the stories from the petals to the canvas.
I work with energy & light. Through the painting, the energies of each subject (be it a floral, child or landscape) are captured and recorded through a process I call shamanic energy art. Between Artist & Client, intentions, dreams and light are set forth into the painting. It's quite a process. My client's intentions & prayers are energetically imprinted through every brushstroke. With the florals, I paint the canvas with vibrational and
energetic
qualities of happiness, joy, peace & love that was felt and recorded by the bouquet during the special occasion. With the child, I translate their pure creative innocence into the light of the canvas. It's very much like a creative dream board. Only longer lived, more powerful & quite magical. Want to surpise your Beloved? Please don't hesitate to contact me regarding these special commissioned pieces.
Fine quality giclees are available in the size you want. Hand-touched by Artist to add brushstrokes as an option. Please contact Jacqueline Coburn through www.InteriorArt.net for details