Organize Don't Agonize
Interior Designers & Decorators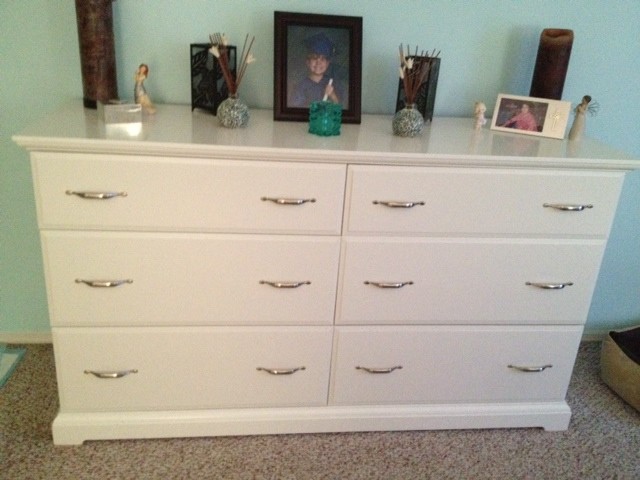 DIY
DIY Project of the day...

I just purchased this white dresser with silver handles that I found on clearance at Ikea for an amazing price (a total impulse buy but I've been wanting new dressers for years and couldn't pass this one by because of the drawer size, they are all very deep, which is hard to find nowadays without spending a fortune on a dresser)

Naturally then I wanted to buy nightstands in white as well but really didn't want spend the money and thought, while the nightstands I have already are definitely outdated, they are still in good condition, the perfect size and have almost the same exact lines as the dresser I just bought, so I decided to go get a glossy white Laquer spray paint made by Valspar at Lowes and paint them white and buy handles that matched the dresser I just bought (they used to have very outdated gold handles!)

The outcome? Awesome! I am very happy! I bought 5 cans of spray paint for $25 plus 4 new handles for the drawers for $25 so for a total of $50, I now have 2 new nightstands that match great with my new dresser!
URL

Category

Bedroom

Style

Traditional

Location

New York