Historic Shed
Home Builders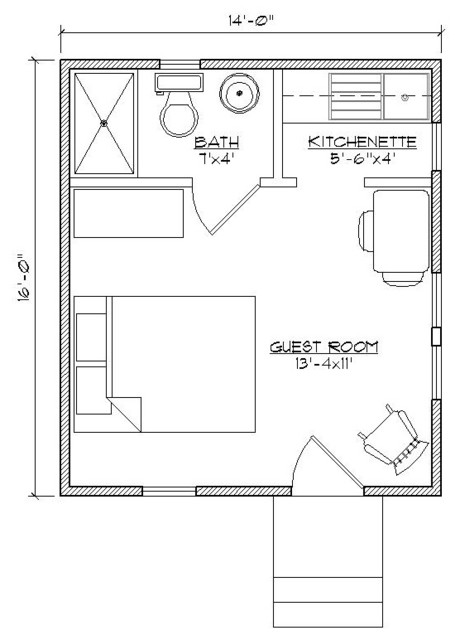 Custom Guest Cottage Floor Plan
Custom designed 14'x16'
Guest Cottage
to complement a historic home in Tampa
What Houzz contributors are saying:

Sketch out a floor plan. I know this sounds like a drag, and something a schoolteacher would advise you to do. ("Make sure you prepare a floor plan before you start your assignment.") But the Internet has made this step truly fun. You'll find free floor plan programs all over the Web. My personal favorite is the room planner offered by Jordan's Furniture in Boston. It is relatively easy to use, is flexible, offers a good selection of furniture templates and doesn't limit you to proprietary furniture brands.If you want to see how your floor plan translates to real life, put those moving boxes to use and "build" furniture out of them, or make footprints of each piece out of newspaper, towels or blankets.

Planning. Give your back a break. Before you move any actual furniture, test your design on paper. Measure the room's dimensions, noting the location of windows, doors, heat registers and electrical outlets, then draw up a floor plan on graph paper using cutouts to represent the furnishings. Or, better yet, use a free online room planner (I like the one from Jordan's Furniture in Boston) to draw the space and test various furniture configurations. It's less work and a lot more fun.
What Houzzers are commenting on: