Lauren Mikus
Interior Designers & Decorators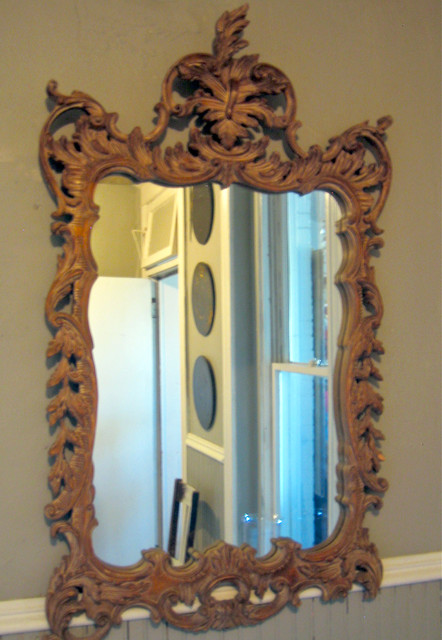 Decorative Mirror in Kitchen
Photo by Lauren Mikus illustrating hand carved mirror from Santa Fe, NM. Reflection shows front doorway.
What Houzz contributors are saying:

To create a sense of openness in a narrow kitchen, Chavez knew he'd need a mirror. A stunning hand-carved mirror from Santa Fe, New Mexico was the perfect choice. The studio's original color palette, crimson red with accents of buttercream, left much to be desired. When asked how he selected his wall color, he says, "I am most drawn to colors that change their hue subtly from sun-up to sundown. I used a cool blue with a slight touch of taupe that was found at my local Habitat for Humanity store. It was just what I needed."
What Houzzers are commenting on:

To create a sense of openness in a narrow kitchen, Chavez knew he'd need a mirror. A stunning hand-carved mirror from Santa Fe, New Mexico was the perfect choice