Joe Ginsberg Design
Interior Designers & Decorators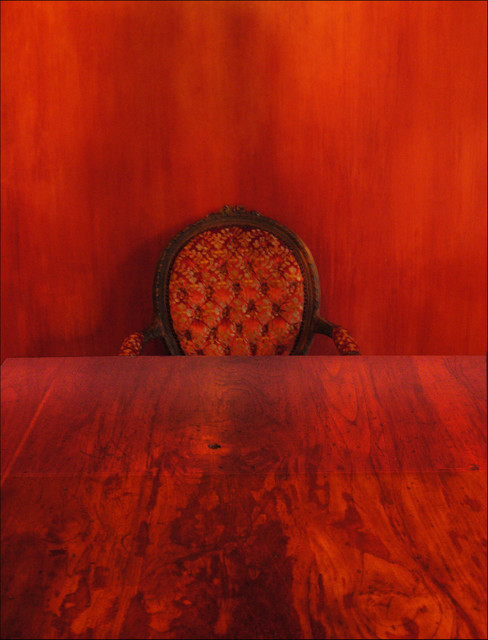 Urban Brooklyn Loft
Urban Loft –
One-of-a-Kind
.
From our client to you, here's what we have created. A look so individual and one-of-a-kind, just as the family who lives there.
"Where to begin, what can I say..Joe is an artist, a craftsman, his imagination and his ability to make the physical,
ethereal
is his greatest gift. As our designer, Joe
has become a friend and we are graced with his magic every day. His work is so unique, we are always reminded of him in our home.
Joe created a home we could never have imagined, and yet it feels so much like home. Our home embraces us each time we walk in. The warmth of the walls reminiscent of Old Venice, the handmade resin doors that
transport
the light
throughout our loft apartment, the bookcase Joe created is so powerful and uplifting all at once, our massive bed that was built in pieces and put together in our room, our
handmade rug
is a silk wonderland, all of which Joe designed and fabricated for us.
Joe created a
large painting
for my daughter's room. The painting is childlike, wondrous and captivating all at once. My seven-year-old daughter swears that she painted it with Joe. When I shared this bit of comedy with Joe, he laughed
and then said in all earnest, 'of course she did, she was with me the whole time I painted it.'"
What Houzzers are commenting on:

Tamara Locke
added this to
misc
July 19, 2012
red room!!