Houseplans.com
Architects & Designers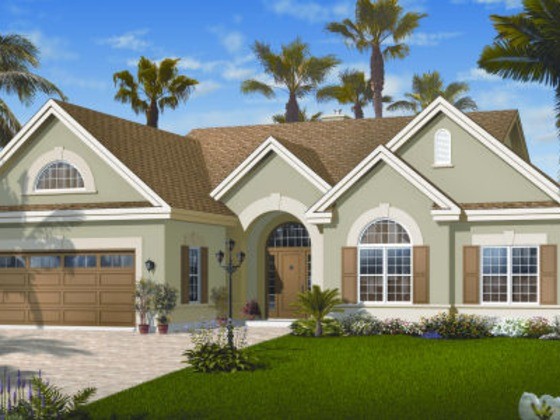 House Plan 23-2213
House Plan 23-2213
Call 1-800-913-2350
Plan 23-2213
Starting at $805.00
or call to order: 1-800-913-2350
Square Feet
1816 sq ft
Bedrooms
3
Baths
2.00
Garage Stalls
2
Stories
2
Width
55 ft
Depth
58 ft
Plans
Bonus Floor
Reverse
Main Floor
Reverse
Plan Description
Specifications
Plan Styles
Mediterranean
Bedroom
Main Floor Master
Bed Bath
Main Floor Bed Bath
Walk In Closet
Kitchen
Peninsula Eating Bar
Nook Breakfast Area Dining
Dimension
Height
23 ft
Width
55 ft
Depth
58 ft
Roof
Roof Pitch
6
Designer Notes
Included
EXTERIOR ELEVATIONS
: Detailed drawings showing how the house will look from each elevation once it is built.
FLOOR PLANS: These drawings will show each level of the house, indicating the dimensions of each room, the location of walls, windows, stairs, structure to hold the possible floor above and basic electrical layout.
FOUNDATION PLAN: This fully detailed drawing is showing all pertinent notes, the dimensions, height and thickness of the poured foundation. Structure to hold the floor above is also shown. Most plans come with a full basement, unless otherwise specified.
CROSS SECTION
: These construction drawings will show you sections of the house as it cuts through the length and depth indicating the height and details for each volume.
ROOF PLAN: This layout will help you understand the structure of the roofing system and the location of each of the main trusses.
TRUSS DIAGRAM: General layout and truss diagram that you can bring to a local manufacturer or simply to help the builder with his structure.
CONSTRUCTION DETAILS: wall sections and stair section: In these pages you will get general construction details and staircase section to conform with up to date ways of building and regulations.
Plan Type
Single Family Home
Wall
Framing
2"x6"
Outdoor
Covered Front Porch
Extra Rooms
Storage Area
Bonus Play Flex Room
Family Room Keeping Room
Unfinished Future Space
Basic Features
Bedrooms
3
Baths
2.00
Potential Bedrooms
0
Garage Stalls
2
Stories
2
Area
Bonus S