James Gaither
Photographers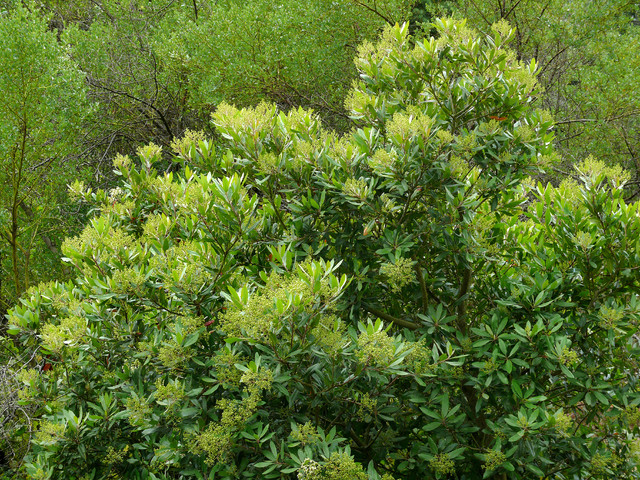 Heteromeles arbutifolia
Photograph by James Gaither
What Houzz contributors are saying:

How to use it. Found in the coastal ranges and Sierra Nevada foothills of California, Toyon has been used extensively in native restoration projects in the state. It can just as easily serve your own landscape rehabilitation projec,t as they work well as slope stabilizers and
erosion control
. Multi-branched treelike shrubs are very versatile when it comes to landscape implementations, and Toyon is no different. Toyon can be trained to be more of an upright open tree or can be allowed to grow naturally to form a dense screen or hedge. Toyon "creates a lush green background, counter-intuitive to our expectations about the appearance of low-water plants," Aoyagi says.
What Houzzers are commenting on: