Whitney Lyons
Photographers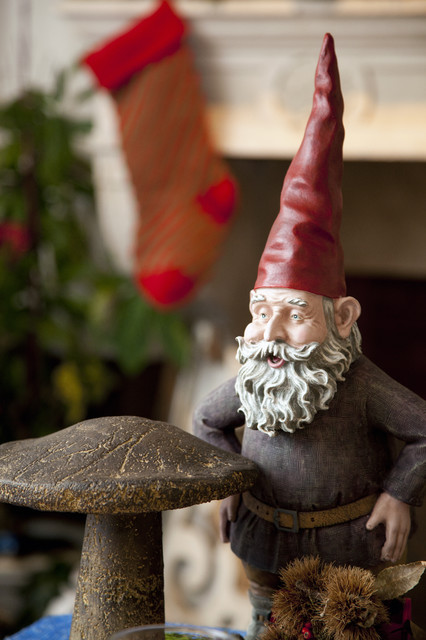 dede's
Photo: Whitney Lyons © 2012 Houzz
What Houzz contributors are saying:

Marriott went all out with decorating for the holidays this year. Her house was one of five homes in the Lake Oswego Holiday Tour that took place on December 8. Children's books gave her inspiration for a "gnome dinner party." According to the books, gnomes are vegetarians. Marriott served her gnomes mushroom, lettuce, milk while the tour took place.This gnome is a great addition to Marriott's holiday theme. She found him along with the decorative mushroom and stocking at Digs Inside and Out in northeast Portland.

Send in the gnomes: To add your gnome photo, type a comment about it below, then click "Attach Images" and choose the photo on your desktop to share. Tell us where you are and where you have your gnome(s)!
What Houzzers are commenting on: