Home Box Office (HBO)
Media and Bloggers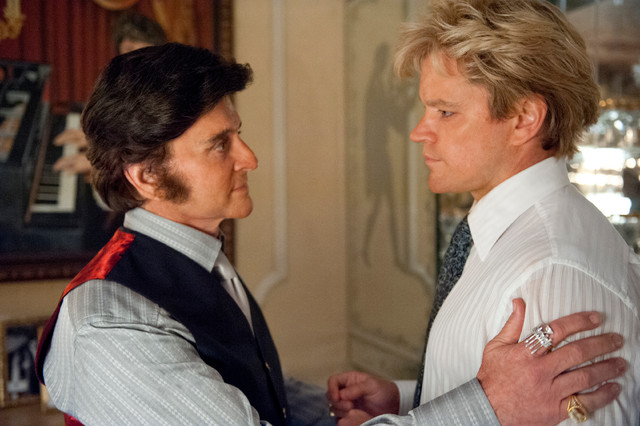 Do You Dare Bring Home a Little Liberace?
Photo: Claudette Barius/HBO
What Houzz contributors are saying:

Liberace could not get enough of his own image and had a fantastic sense of humor about it. He had portraits of himself everywhere — meeting a cardinal, his face floating over his Grecian bathtub, etched into mirrors ... everywhere. In this picture, I'm sorry that Michael Douglas is blocking the one of himself as Liberace playing the piano, but you can also see his silhouette to the left of Matt Damon. Portraits e-ver-y-where. The movie's set designers painstakingly re-created many of the portraits from the originals they accessed via the Liberace Foundation, but with Douglas as Liberace.
What Houzzers are commenting on: