BiglarKinyan Design Planning Inc.
Kitchen & Bath Designers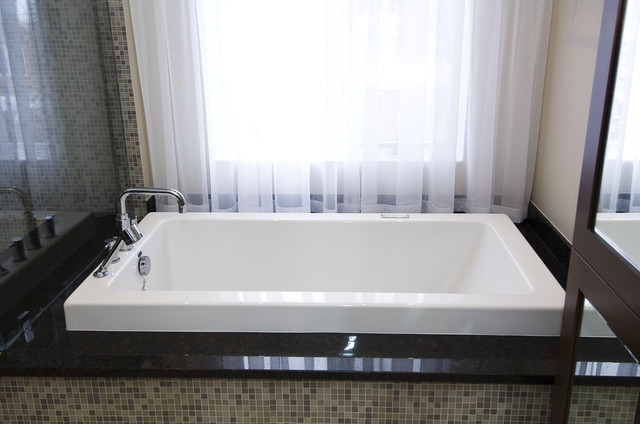 Lavish Luxury
This photo has 2 questions
What Houzz contributors are saying:

Check the Bathtub Caulk and Toilet SealWhy: Intact caulk and seals prevent water from leeching into the rest of your bathroom, causing mold and other damage.How: Inspect the caulk that seals the tub to the floor, as well as the caulk around the edge of the tub, and the points where tub facets come out of the wall or
tub surround
. If the caulk is cracked or peeling, replace it with polyurethane bathroom caulk.When checking your toilet seal, look for condensation or discoloration of the flooring around the seam where the toilet meets the floor. If you see either, call a plumber to help determine the source of the leak.When: Annually. Set up a recurring calendar reminder on your phone, computer or tablet to make sure you don't forget.
What Houzzers are commenting on: