John Hill
Media and Bloggers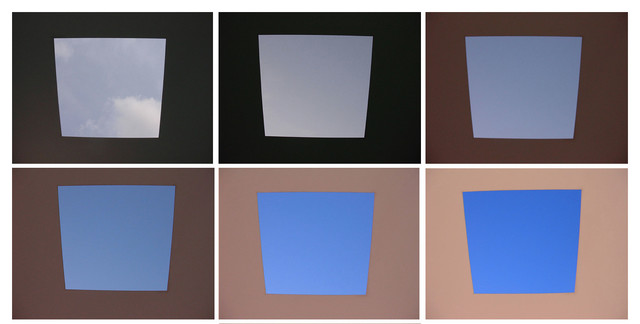 James Turrell
Jsmes Turrell's "Tending, Blue" at the Nasher Sculpture Center in Dallas.

Photo: John Hill
What Houzz contributors are saying:

I've experienced a few of Turrell's Skyspaces — in Chicago; in
Long Island
City, Queens; and in Dallas — and definitely the most rewarding was the one at the Nasher Sculpture Center in Dallas. Having visited on a day when the museum stayed open late, I was able to experience the sky around sunset, when the most dramatic change occurred. Accompanying the darkening of the sky was a rise in the ambient levels of artificial light within the space. These two types of light worked together to heighten the viewers' senses.The Skyspace at the Nasher highlights one of the particularities of the installation: It must look at only the sky. Nearby trees or buildings should not be within the knife-edge frame that so carefully flattens the sky onto the opening's surface. When an adjacent high-rise rose within the opening, the Nasher closed the Skyspace, and Turrell declared it destroyed. While birds and planes may enter the frame from time to time, anything else just distracts from the contemplative aspect of the Skyspace.
What Houzzers are commenting on: