CM Glover
Photographers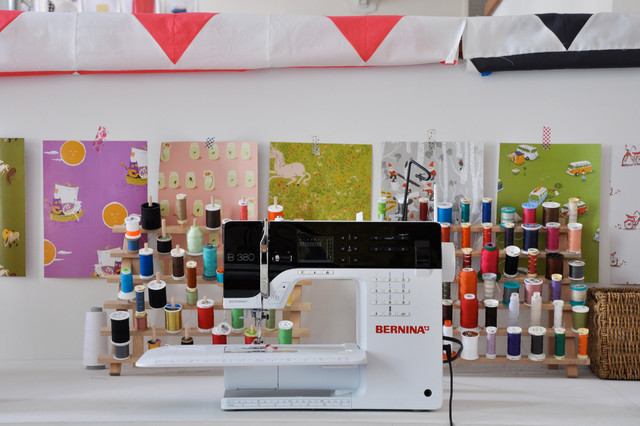 Little Pincushion Studio
CM Glover Photography © 2013 Houzz
http://www.littlepincushionstudio.com
What Houzz contributors are saying:

3.
Host a
crafternoon. Crafting is nearly always more fun with friends, so why not set a date and invite a bunch of kids over for a crafting party? Choose a project, gather supplies and clear some space on the dining table — if it's a big hit, start a group and trade off hosting duties with other parents. Think of it as a play date with a purpose.

Sew up a stormWith colourful cotton reels handy, and a stack of fabrics at the ready, a
sewing machine
makes it easy for kids to create outfits, soft toys, cushions and other designer masterpieces without much guidance from you. Age will determine how much help they need, of course, but it's sure to be fun no matter how old they are. Buy a second-hand sewing machine if you don't have one, or borrow one for the holidays.
What Houzzers are commenting on: