flickr.1321432509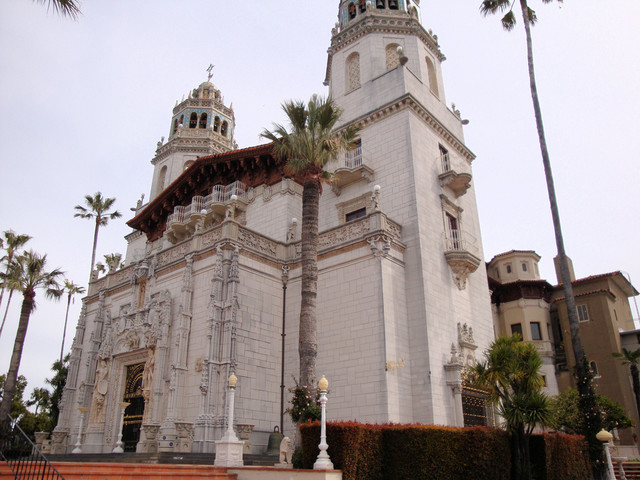 Hearst Castle, Julia Morgan
Hearst Castle (1919-1947) in San Simeon, California, designed by architect Julia Morgan.

Photo by Flickr user JimG944, used under Creative Commons license.
What Houzz contributors are saying:

Hearst CastleWhile the residence for publisher and heir W.R. Hearst didn't begin until 1919, what better place to start looking at Morgan's career than at San Simeon? Morgan worked with Phoebe Hearst as the official architect for the national YWCA in the West, but in 1919 Phoebe died. Then her son approached Morgan about designing a simple bungalow on the land he inherited. The project would occupy three decades of her career, as it grew from a single building for Hearst and his mistress, actress Marion Davies, to a main house with more than a hundred rooms, three guesthouses, indoor and outdoor pools, and more than 120 acres of gardens and recreational grounds.Anchoring the palatial residence are the twin towers of the main house, a building that sums up the eclectic nature of the architecture — Spanish Renaissance was an inspiration, but other historical styles abound. Morgan balanced these stylistic leaps born from Hearst's acquisition of art and other artifacts from overseas travels; the house and other buildings act as containers for these pieces, becoming a museum where the architecture expresses what is inside.
What Houzzers are commenting on: