Dylan Chappell Architects
Architects & Designers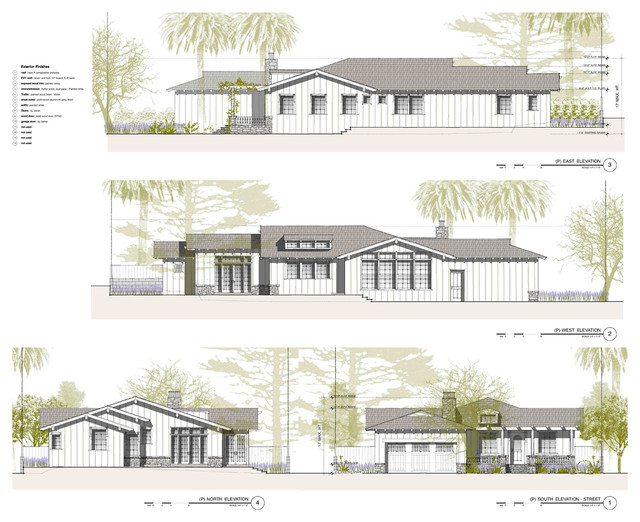 Sketches
What Houzz contributors are saying:

Design is a process that requires exploring multiple ideas, making changes and constantly adapting to codes, regulations and the surrounding environment. These issues come up in every great project, and they can be looked at either as roadblocks or as inspiration for exceptional design.Just remember, when choosing an architect, the software used should be significantly less important than his or her ability to listen, communicate, understand your vision, establish trust and guide you through the design and construction process.More: 3 essential tools of an architect | Find an architect near you

Most houses (at least ones made up of predominantly 90-degree walls in plan) need four elevations to describe the whole exterior. Positioning them on one page is helpful in seeing all cardinal directions.
What Houzzers are commenting on: