Gillian Lanyon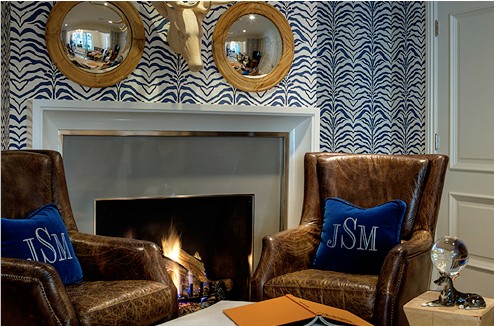 Caitlin Creer Interiors: Elizabeth Kimberly Designs
About CC Interiors I am an interior decorator and thrifty maven in Salt Lake City, Utah. I love pretty fabrics and vintage pieces. This blog is a place I share ways your home can beautiful on a budget with a little leg work and some ingenuity. Thanks for visiting. Say hello. Don't miss a thing Posts Posts Comments Comments looking everywhere powered by Labels art (9) baby (2) bench (1) birds (1) blog (1) books (3) chairs (22) crush (2) deals (3) decor (7) DIY (9) ebay (6) entry (1) etsy (7) gifts (17) green (1) ikat (1) lamps (6) loves (2) paint (1) party (1) pink (2) red (1) rugs (4) sofa (6) tile (1) zebra (1) This Blog Linked From Here kindred spirits This Blog Linked From Here kindred spirits Wednesday, February 3, 2010 Do you ever come across a room and have a sudden urge to know everything you can about the designer and every other space they've ever laid their hands on? Well, I've decide to share one of my secret sources of inspiration. Elizabeth Wixom of Elizabeth Kimberly Designs is a family friend of mine and I have been admiring her fresh style and flawless taste for years. She and her business partner Kimberly Rasmussen are quite the duo and you will love the classic but fresh feel of their beautiful spaces. I'm going to let these images speak for themselves. It's like Christmas morning when they update their portfolio. Posted by Caitlin Labels: inspiration 0 comments: Post a Comment Links to this post Subscribe to: Post Comments (Atom) thanks for the compliment Blog Archive ▼ 2010 (44) ► 2009 (234) ► July (39) ► June (28) kindred spirits
This photo has 2 questions
What Houzz contributors are saying:

Pattern? Check. Color? Check. Just enough symmetry that the room doesn't feel like a big old mess? That's why I love this space.

I really really really want to use this wallpaper somewhere. It is so fabulous I can't even stand it.

Navy and gold together are regal and refined, but this color scheme doesn't have to feel stuffy. A lively patterned wall covering was used along with vibrant blue throw pillows in this living room. Both bring a bit of whimsy.
What Houzzers are commenting on: