Benjamin Vogt / Monarch Gardens
Landscape Architects & Landscape Designers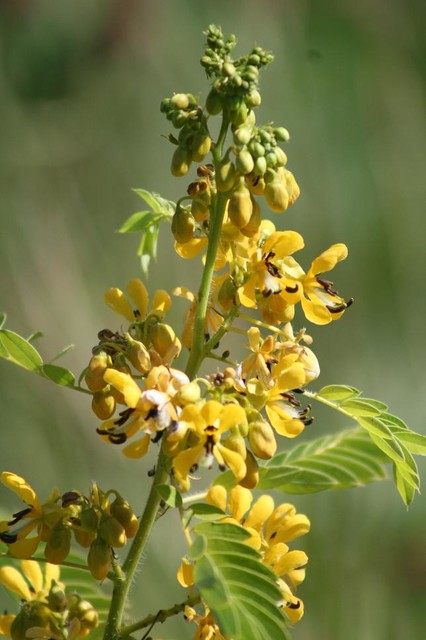 What Houzz contributors are saying:

Botanical name: Senna hebecarpaCommon names: Wild senna, American sennaOrigin: Native from Wisconsin and Illinois east to southern New England and south to Georgia and TennesseeUSDA zones: 4 to 8 (find your zone)Water and soil requirements: Medium to moist clay and loamLight requirement: Full to partial sunMature size: 4 feet tall and wide, with a shrub-like habitBenefits and tolerances: Easy perennial; prevents soil erosion; attracts native bees; has rain garden potentialSeasonal interest: Good four-week or more bloom period in mid to late summer; adds winter interest due to ornamental seedpodsWhen to plant: Spring to fall

I said wild quinine was unique, but so is wild senna (Senna hebecarpa, zones 4 to 8) — we're getting wild this month! A perennial that acts like a 4-foot by 4-foot shrub, it has leaves that are unique, plus the blooms feed native bumblebees and the seed heads are quite ornamental in winter. Wild senna likes moist to medium soil and full sun.

5. SightI'm cheating on sight with my last two choices, because, well, these last two plants are workhorses satisfying almost all of the senses. Wild senna (Senna hebecarpa) blooms for at least a month in mid- to late summer, and you can hear the dozens of bumblebees on the plants from 30 thirty feet away. Then the seedpods emerge — tongues covered in white fuzz. When the seedpods mature, they rattle and are still hairy, catching winter light and producing halos. A stunning plant that's very underused.
What Houzzers are commenting on: