Colony Pool Service of Delaware, Inc.
Pools and Spas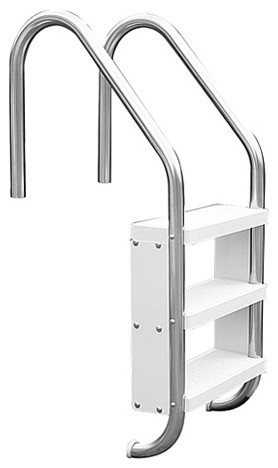 Project 010 - Colony Pool - Safety Equipment


Buy a complete Safety-Pool Step Ladder, or simply purchase a safety step kit to retrofit to a ladder you already have. The Safety-Pool Step series offers extra security and foot support, while also preventing automatic pool cleaners from getting trapped behind the ladder.

Tubing: 1.90". OD, .065" wall. Type: 304. Number of treads: 2, 3, 4, or 5. 6" radius bends.