Houseplans.com
Architects & Designers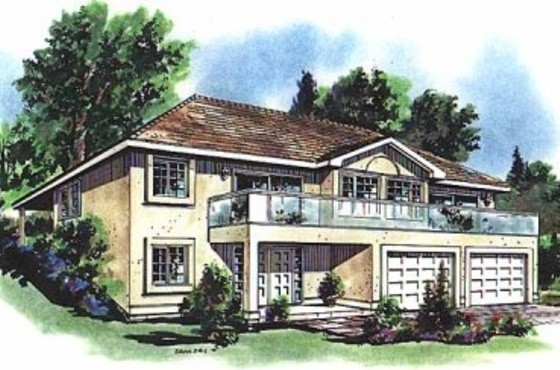 House Plan 18-215
House Plan 18-215
Call 1-800-913-2350
Plan 18-215
1361 sq ft
3 beds
2.00 baths
46 ft wide
35 ft deep
Plan Price $510
Select Plan Type
For making minor changes to your house plans and is usually delivered the same day if emailed.
For obtaining bids only. Stamped "Not for Construction." A contractor cannot legally build from plans marked this way.
This package comes with a single build license and the drawings needed to build your home.
8 copies of the basic package, a single build license and a Cost to Build Report.
For making minor changes to your house plans. This is a set of drawings printed on Vellum or Bond, that comes with a copyright release.
For use by design professionals to make substantial changes to your house plan.
Select Foundation Type
Material List
$75
Right-Reading Reverse
$125
Construction Sets
$50/each
Mirror-Reverse Sets
$50
Add to Cart
or call to order: 1-800-913-2350
Plans
Lower Floor
Reverse
Main Floor
Reverse
Plan Description
Specifications
Plan Styles
European
Kitchen Features
Nook Breakfast Area Dining
Roof
Primary Pitch
6:12
Garage
Garage Under
Exterior Wall Framing
Framing
2"x6"
More
Inverted Living
Ceiling
Main Ceiling Ft
8 ft
Dimension
Height
24 ft
Depth
35 ft
Width
46 ft
Designer Notes
/
Included
Cover Sheet ? Landscaped architectural rendering of the front exterior helps the owner/builder visualize the new home completed.
Foundation Plan ? 1/4?
Scale basement, crawlspace or slab plan with all necessary dimensions and notations
Floor Plan(s) ? Detailed scale main and (if applicable) upper story plans with complete dimensions.
Floor plans also include room sizes, detail cross section keys and location of
plumbing fixtures
Electrical Plans ? 3/16? scale electrical plans showing light fixtures, switches and plug locations
Cross Sections ? 1/4? scaled sections of the foundation, interior and exterior walls, floor and roof details for design and construction methods
Site Plan ? A stock plot plan with detailed aerial view of the home situated