David J. Design Inc.
Interior Designers & Decorators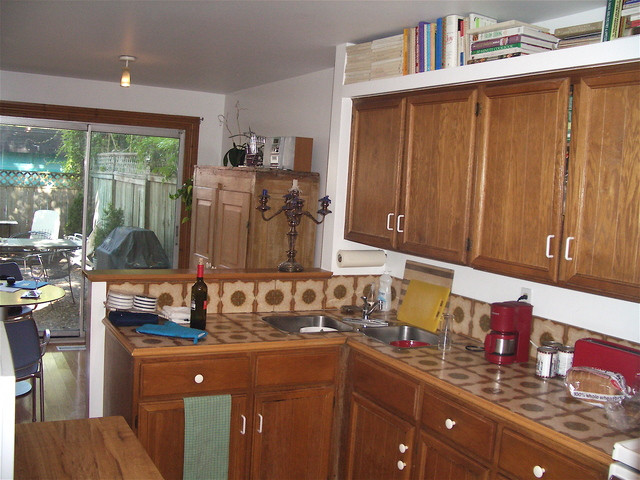 Ontario Street Kitchen Renovation
This is showing the before picture looking towards the eating area. The client wanted to open up the space but still have tons of storage. I removed the 1/2 wall and extended the cabinetry right to the back of the house by using tall pantries to give the storage she required.
The after picture is the previous one.