David J. Design Inc.
Interior Designers & Decorators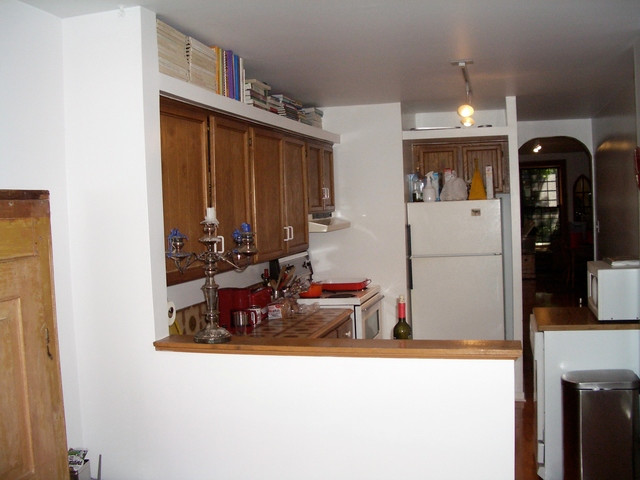 Ontario Street Kitchen Renovation
This is the before picture looking from the eating area back to the prep area. By getting rid of the 1/2 wall I really opened up the space and made this narrow room seem considerably wider and larger.
The after picture is the previous one.