Louise Lakier
Photographers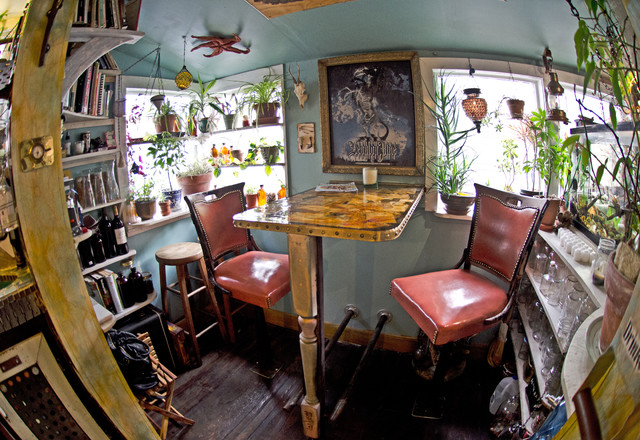 Kitchenette
Louise Lakier Photography © 2012 Houzz
What Houzz contributors are saying:

The 1890s bar chairs in a breakfast nook come from Jules Maes Saloon. The table surface is an original resin creation, constructed and installed by Endrijautzki.

Preloved StuffSalvaged, upcycled and preloved decor and furnishings exude an inherently quirky spirit. So in many ways, Yvette Endrijautzki and Jethaniel Peterka's Nautilus Studio (here and in the previous photo) is a study in quirk appeal. "The old times rule here in our home. Old-world curiosities with an Oriental flair, and a mad scientist's laboratory with a puff of gypsy dust make up our decorating philosophy," says Endrijautzki, who firmly supports creating a home and a life that paint a portrait of yourself.
What Houzzers are commenting on: